At Florida Sports Injury and Orthopedic Institute, we understand that your injury or condition may necessitate the use of durable medical equipment to ensure a fast and effective recovery. We have many options available for you to get the right durable medical equipment or brace which will help you get back in the game. We work with your insurance and make sure that you are provided with the highest-quality product at the most affordable price.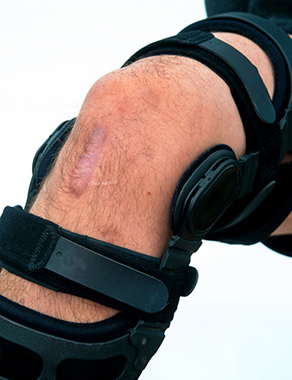 We do offer custom braces for those injuries that require more expertise stabilization. This is something your doctor will decide based on your injury.
Braces are used to stabilize fractures. They help patients stabilize post-surgery joints and ligaments so the patient can focus on recovery. Braces can be used for patients with arthritis who do not want surgery but just want a little extra help in performing daily routine actives.
Our focus at Florida Sports Injury and Orthopedic Institute is YOU! If warranted, we fit you with a brace on the spot with the exact product the doctor feels is best for you. It is delivering you the best patient care.
We can provide:
Knee braces
Shoulder braces
Ankle braces
Foot braces
Carpal tunnel supports
Back supports
Tennis elbow straps
To learn more about our durable medical equipment, please call or text (352) 404-8956.